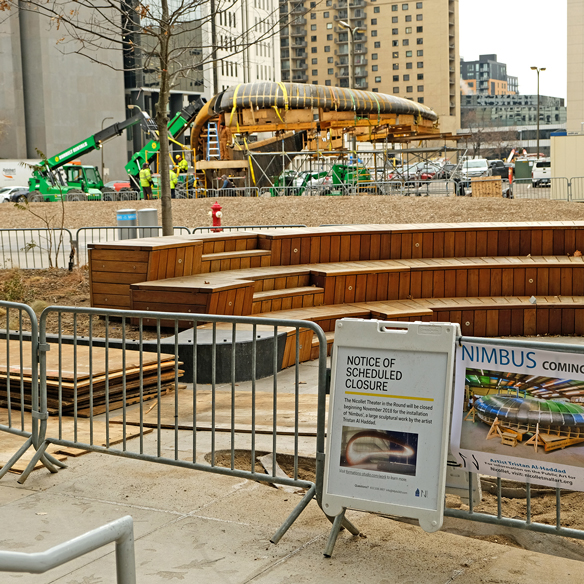 On November 9, 2018, Nimbus arrived in Minneapolis after its trip from artist Tristan Al-Haddad's fabrication studio in Atlanta, Georgia. Shipped on two 14-foot-wide by 53-foot-long flat-bed trucks covered with tarps, the sculpture was delivered in eight sections.
During the past month, the sculpture has been staged and assembled in a parking lot across from Central Library. On December 8, 2018, the sculpture will be lifted over Nicollet by a giant crane and installed in the forecourt of the library, completing an ensemble with the Theater in the Round.
Al-Haddad and his team of welders and fabricators and Rocket Crane have been working in near-zero temperatures, rain, snow, and occasionally, sun, to assemble the work. What does it take to assemble the 18,000-pound sculpture? See progress in this photo essay.